Discover more from Agile Notes
Notes from books, articles and blogs related to Agile, Scrum, SAFe and continuous improvement. It is an attempt to collect the tools of my trade as a Scrum Master and Project Manager.
Agile Notes (No. 6)
Every week, on Fridays, I will send out an email highlighting a concept relating to Agile/Scrum/Continuous Improvement. Here we go…..
We are continuing with some notes from The ART of Avoiding a Train Wreck by Em Campbell-Pretty and Adrienne L. Wilson. ART is short for Agile Release Train and is a concept from Scaled Agile.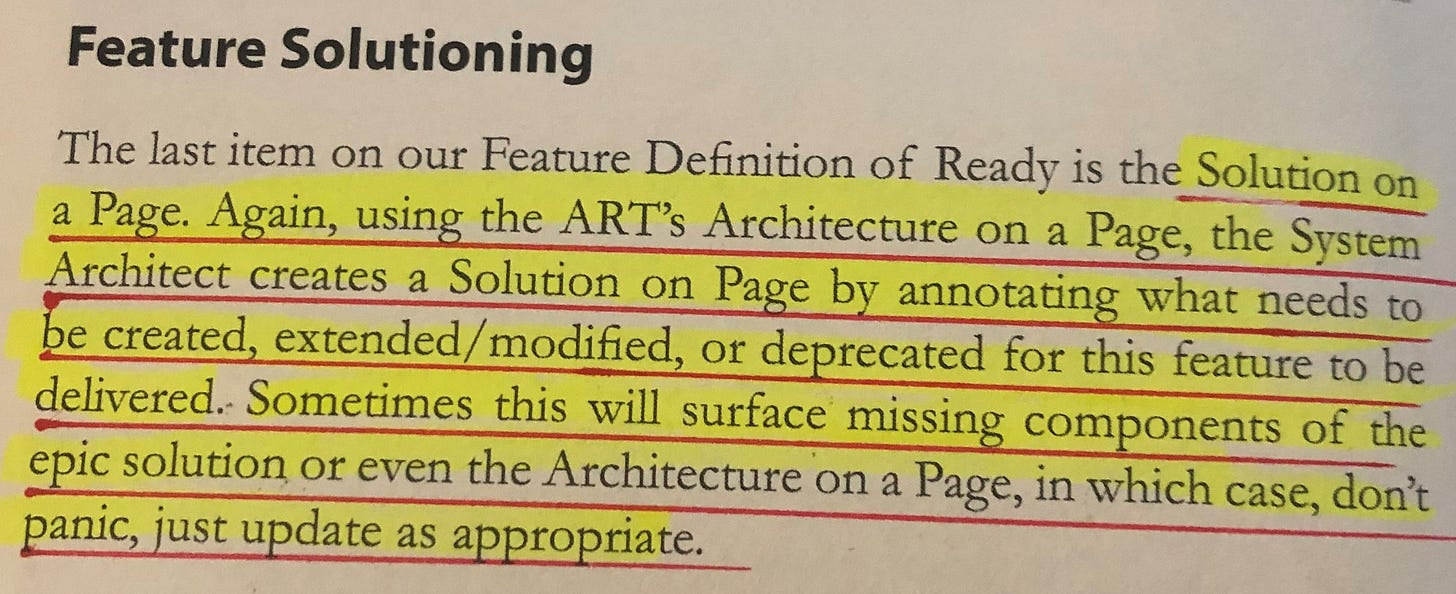 Scaled Agile (SAFe) provides more detail on epic/story creation and backlog creation and grooming. The authors reference two documents: Architecture on a Page and Solution on a Page. They do not provide templates for either but Em Campbell-Pretty assures me they are working on it. Meanwhile here is a link to a template for a "One Pager" - I have used this and versions of it in the past as a One Page Business Plan or Solution on a Page.
It is a starting point for any discussion on creating a new product/service/solution. It is meant to capture the highlights. Details would ideally flow from a discussion about the SoaP (Solution on a Page).
I am a big fan of documentation. I like to work from a map whether it is a SoaP or an Architectural/Design document. You MUST get thoughts and ideas out of everyone's heads and into some kind of document. Even if it is only a picture capturing a network architecture from a white board. Your team NEEDS a shared/common starting point.
PLEASE, feel free to comment about sections you use or would like to see on the template.
I hope you enjoyed this note. Please subscribe and be sure to never miss a Note.