Discover more from Agile Notes
Notes from books, articles and blogs related to Agile, Scrum, SAFe and continuous improvement. It is an attempt to collect the tools of my trade as a Scrum Master and Project Manager.
Agile Notes (No. 2)
Every week, on Fridays, I will send out an email highlighting a concept relating to Agile/Scrum/Continuous Improvement. Here we go…..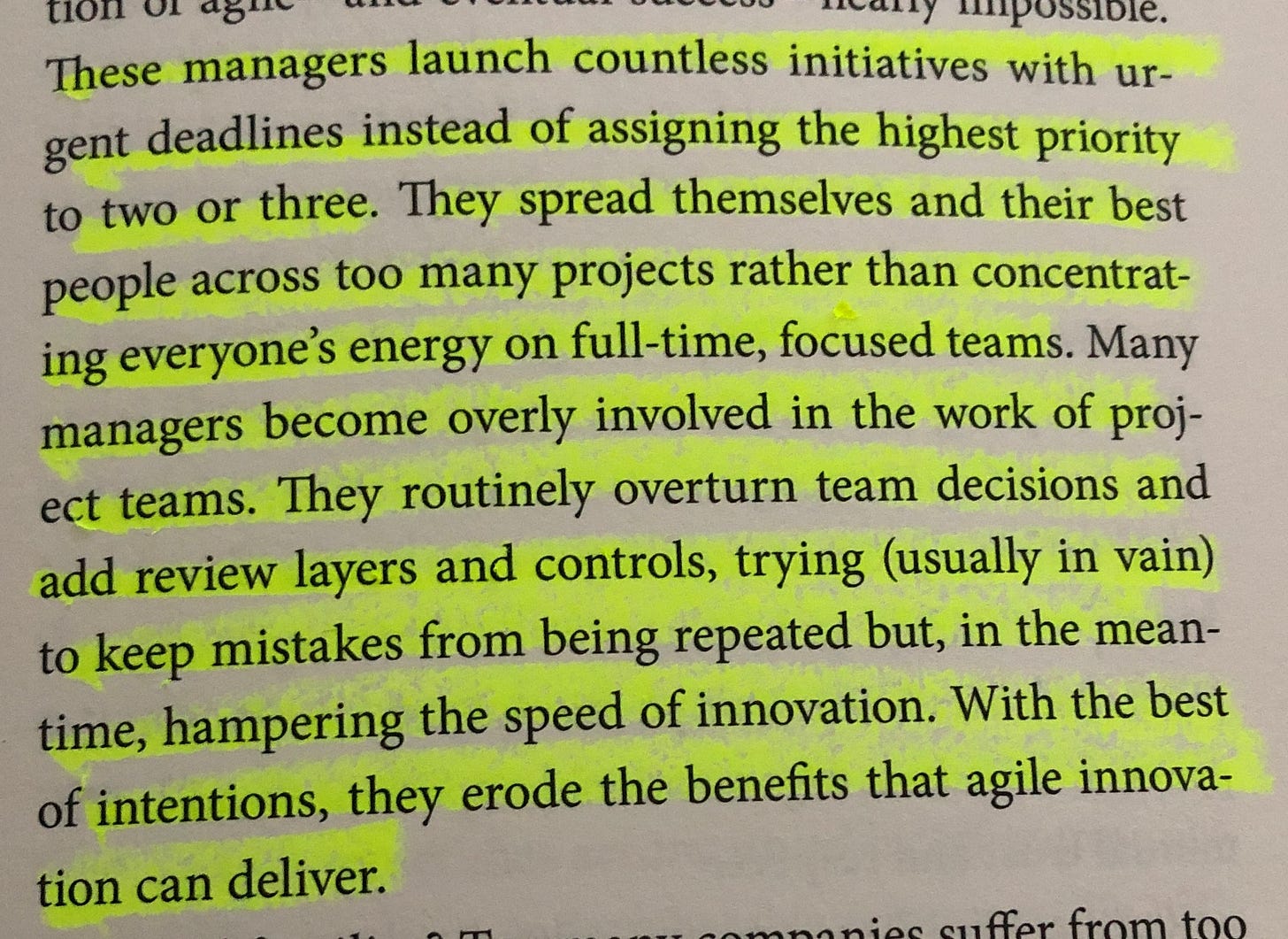 This first note comes from the series: Insights You Need from Harvard Business Review: Agile and the article "Agile: How toGet in the Game (And Not Get in the Way)" by Darrell K. Rigby.
I should have made this the first Agile Note. This is from the Introduction and it introduces us to the concept of "initiative proliferation." I like to call this "management by fire drill." It does not work. It will NEVER work. Pick your top 5 - maybe even your top 3 biggest bang for your buck priorities. Then, double and triple check if you have enough people - enough HUMANS - to do the work. (That means - deliver a quality product - something that will be sustainable for more than a month.) And then….get.out.of.the.way. You're not helping.
Stop kidding yourself.
If you've enjoyed this post, please share it with your friends.
Also, make sure you subscribe and never miss a Note.