Discover more from Agile Notes
Notes from books, articles and blogs related to Agile, Scrum, SAFe and continuous improvement. It is an attempt to collect the tools of my trade as a Scrum Master and Project Manager.
Agile Notes (No. 1)
Every week, on Fridays, I will send out an email highlighting a concept relating to Agile/Scrum/Continuous Improvement. Here we go…..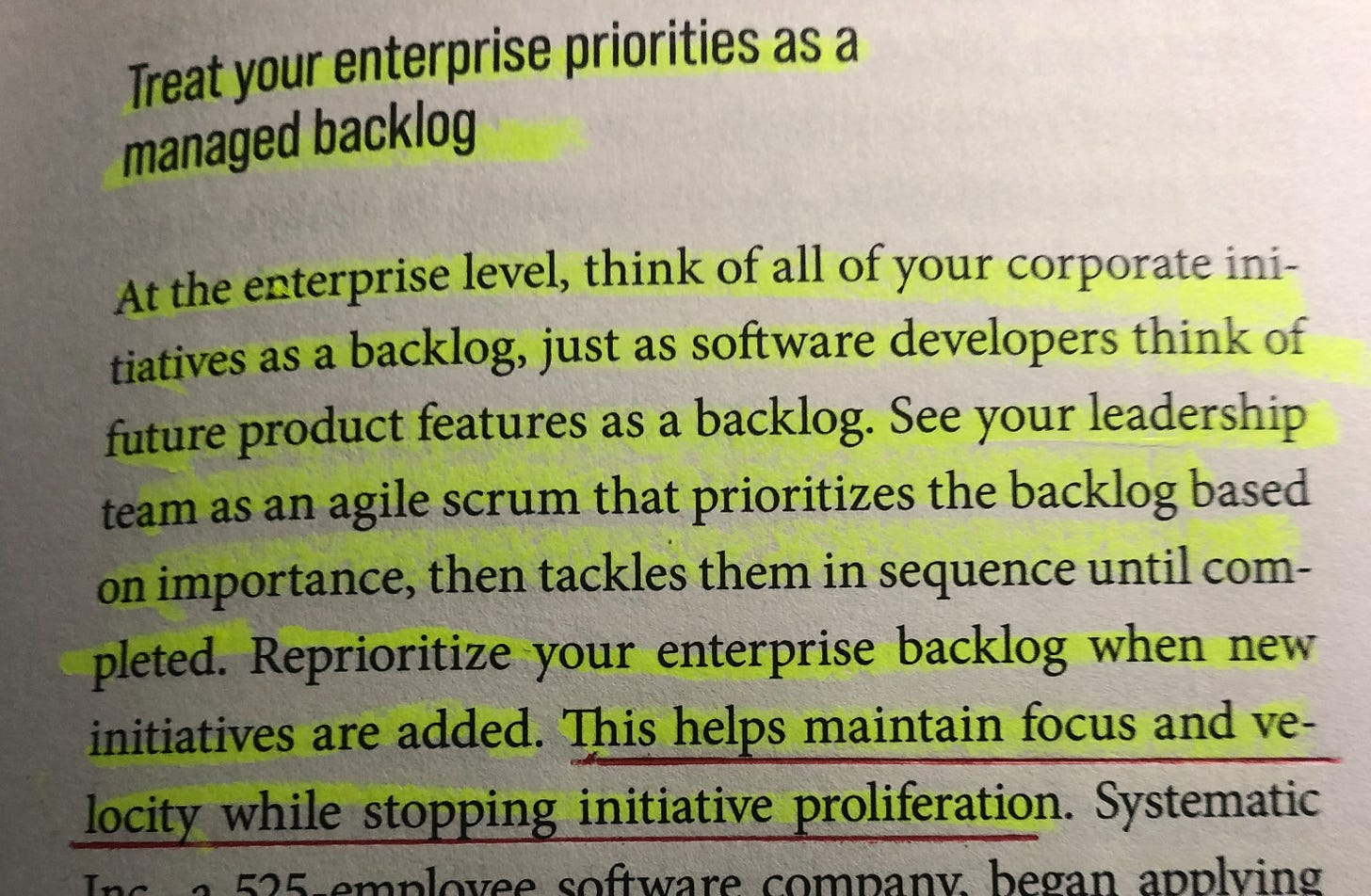 This first note comes from the series: Insights You Need from Harvard Business Review: Agile and the article "How to Make Agile Work for the C-Suite" by Eric Garton and Andy Noble.
I love the concept of "initiative proliferation." I once worked for a company that had a list of priorities of 60+ initiatives. We could work on the top 5. We only had bodies to do that much work. The expectation was that ALL 60+ items were a priority and that every initiative should be worked, even if it wasn't top 5. Whatever was on fire that particular day was what got worked.
That is no way to go through life. :)
If you've enjoyed this post, please share it with your friends.
Or subscribe and get all future posts right in your email inbox.